Do you know the shipping confirmation emails have one of the highest engagement rates?
Seriously! Yes.
Some sources say order confirmation emails have the highest open rates – as high as 70%. 64% of buyers consider order confirmation emails as most valuable.
You can also take advantage of this opportunity by adding a branded order tracking page to your eCommerce website and marketing tool-kit.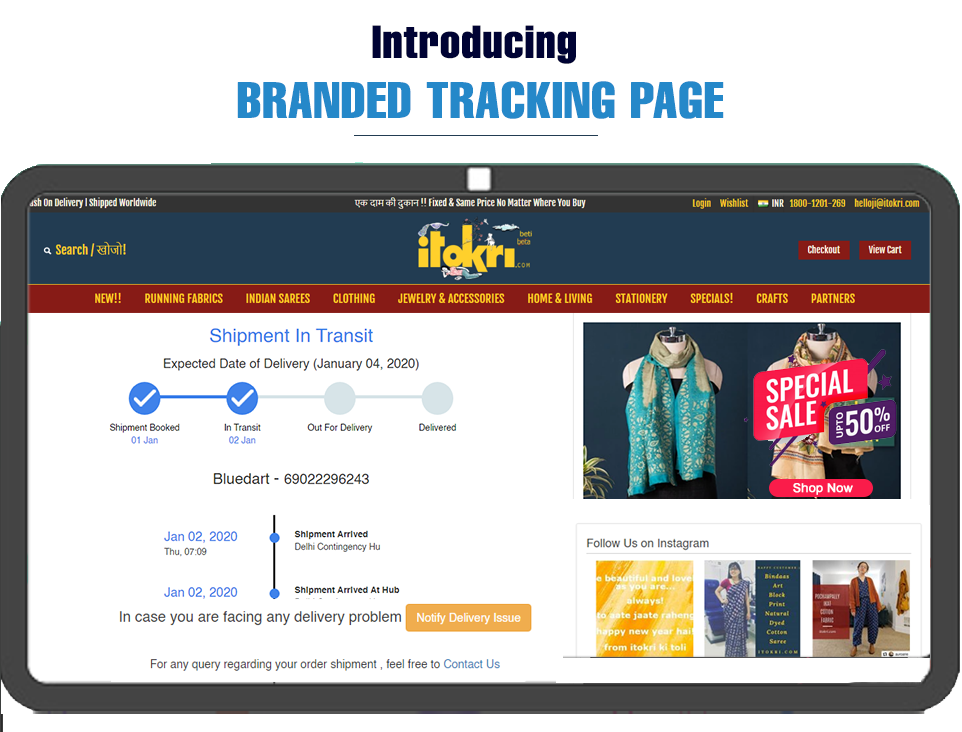 What is a branded order tracking page?
Normally a branded tracking page helps in recall your brand value, which features a logo of your brand, your URL, etc.
At the end of the day, your consumers expect easy-to-access tracking for their orders, then why to wrestle your customers with a Bluedart tracking page or FedEx tracking page which is full of their branding, their logo, and their links.
Taking these aspects into consideration, we at Shipway now offer branded order tracking pages that match your website theme.
Check how can you enable the branded order tracking page and in-order shipment tracking on the Shopify order status page.
Continue reading to learn more about Shipway's branded order tracking page options and how they benefit your eCommerce business.
Personalized emails for customer retention
Have you ever noticed how Amazon recommends products, offers in nearly every part of the purchasing process from discovering the product to order confirmation emails? By recommending products to existing customers, Amazon's retention rate goes to more than 90% in the last 2 years.
Take advantage of the Shipway app.
Send your buyers personalised emails with the branded order tracking page URL, sales offer or discount coupon code, product recommendations, which helps you to get a returning customer to your website.
The most interesting feature in this branded tracking page is the addition of analytics where a business owner can see the number of clicks on each links ,the best recommendation product clicks.That helps in optimising your marketing efforts and customer retention.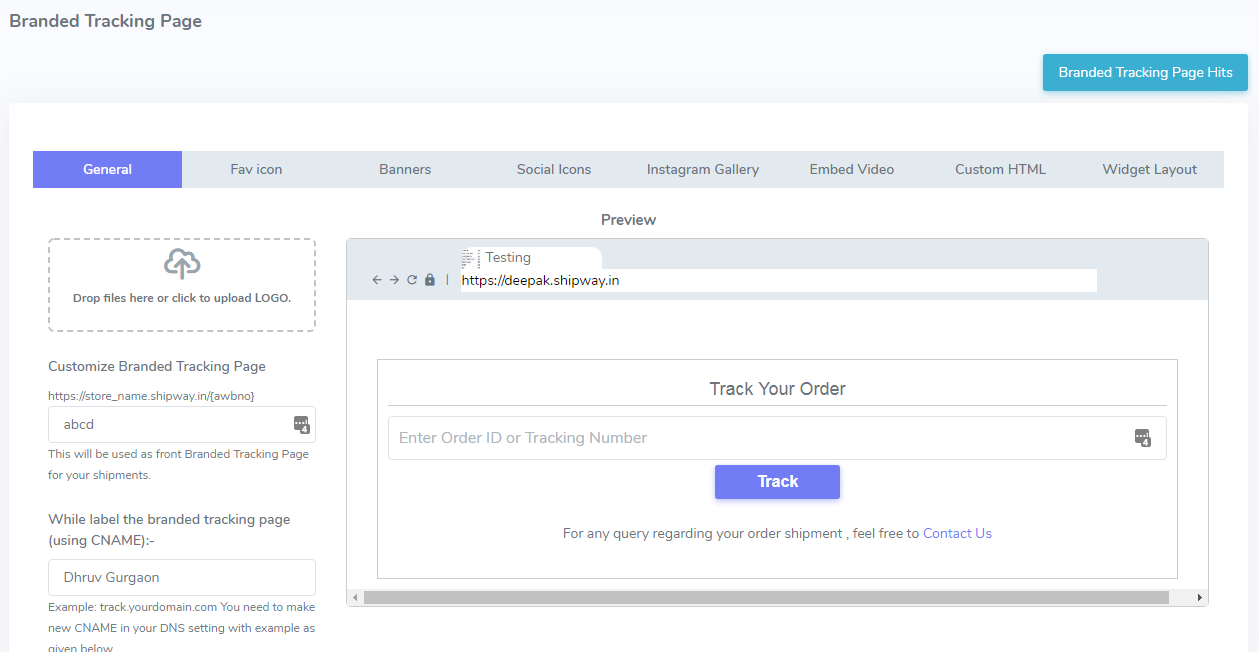 Transparent tracking updates
Eliminate the customer anxiety by including the order tracking on the order status page and branded tracking page, where your buyer can track the ordered product at any time including each tracking status on your tracking page like shipment booked, in transit, out for delivery and delivered.
All this efforts will give you a brand loyalty, returning customer and a happy customer.
Take a free Demo with Shipway to implement all these features to your awesome website.
About Shipway:
Shipway is a shipment tracking, notifications & order Reviews platform. With the help of Shipway you can keep your customers informed about their shipment deliveries across the world.