No doubt, Shopify has made the eCommerce experience better for everyone from online retail merchants to the end customers. Shopify App Store offers hundreds of apps for your eCommerce business to boost sales, referrals, SEO, reviews collection, administration and fulfillment of orders, etc.
Need of Order Tracking App
After an order passes the processing stage you will require an order tracking tool that can track and notify the end customers about the status of the order such as when packed, shipped, out for delivery, delivered. 
The order tracking app helps your eCommerce business to provide a better post-purchase experience to your customers to drive loyalty, improve customer satisfaction, and increase customer retention.
Why Choose Track Order App by Shipway?
The app provides an order lookup page on your Shopify store rather than any external page.
Track Order by Shipway provides order tracking on your website itself increasing customer engagement. The URL for branded tracking page is auto-created, with no required coding.
Reduce RTO by sending customized notifications throughout the shipment journey.
The app enables you to boost your customer's post-purchase experience by sending automatic delivery alerts via SMS, Email, and WhatsApp.
Cost-effective pricing that doesn't hurt your wallet.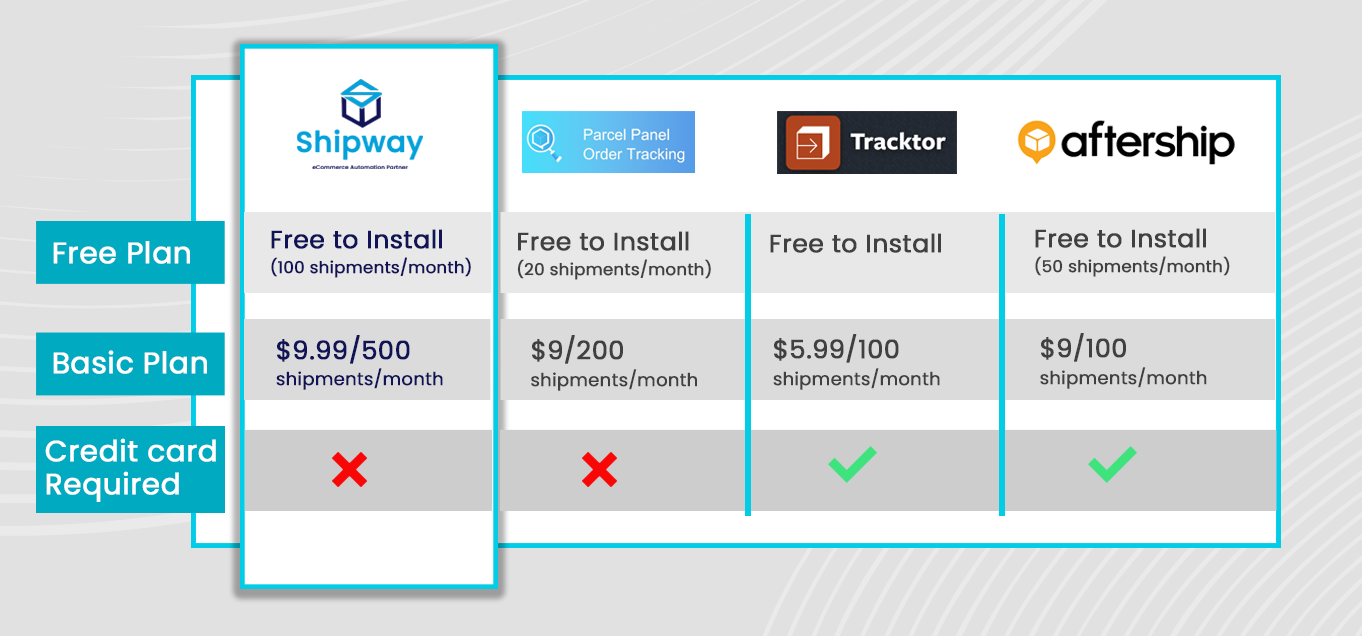 Attributes that make Shipway feel proud.
Here is a quick comparison of features of the top available order tracking apps on the Shopify store.