We have just added a new feature to Shipway's tracking widget to help brands show their delivery status with the preferred language.
For example, for a brand that wants to go cross border and having a multilingual website but the tracking widget is in the English language there is a chance of creating a bad post-purchase experience or tracking experience for the buyers. So Shipway's tracking widget will help you create a tracking page with the preferred language that supports your website language.
See how a website has been used the French language to its tracking widget is it's preferred language.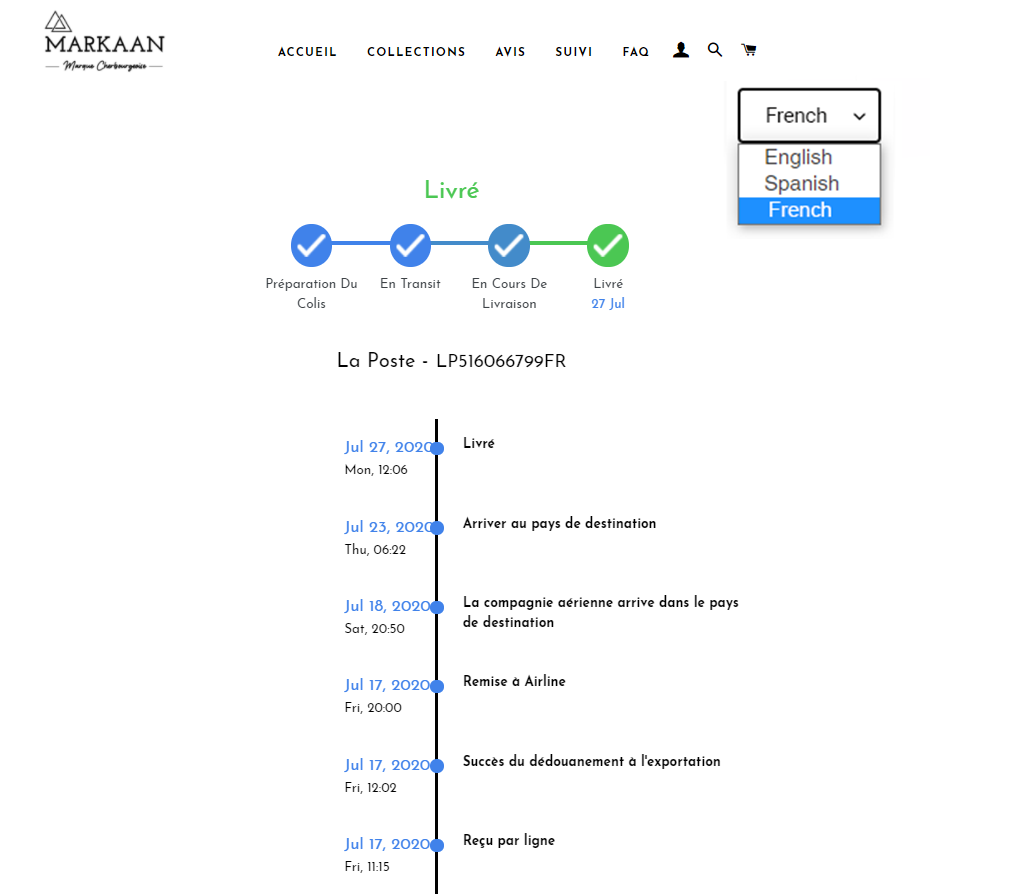 This is how you can also create a tracking widget on your Shopify store with the preferred language your buyers want.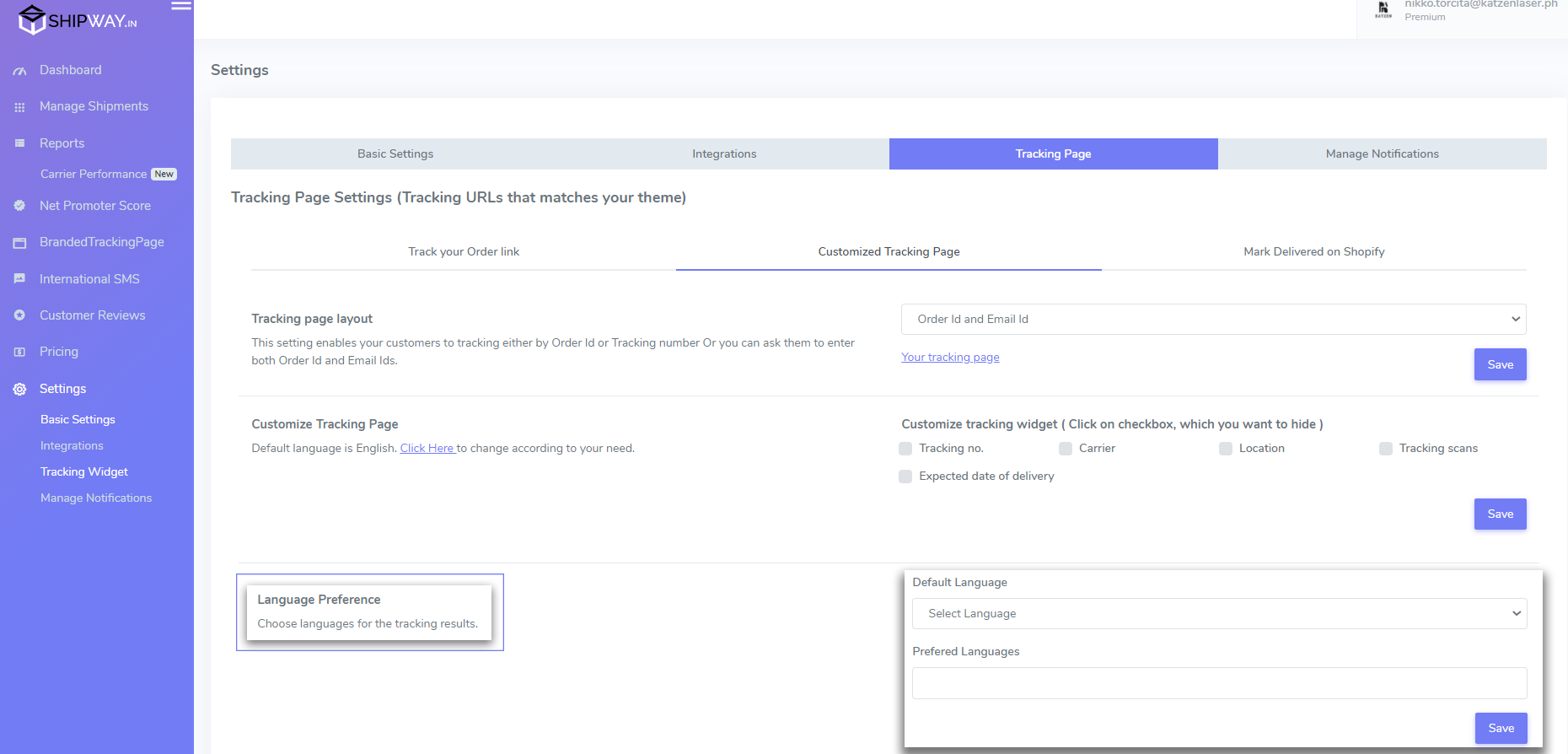 To activate this, we imagine you have installed the Shipway app on your Shopify store. Go to the Tracking widget > Tracking page.
Select the default language, for example, English. On the preferred language write the languages with ",". Our system will create a drop-down of languages for your multiple countries' business.
For more details, write to us at contact@shipway.in.