In the current competitive scenario in e-commerce marketing, and reaching out to customers to grow your business is vital. Shopify stores take your businesses under their wing by providing super-easy and universally accessible tools and features to scale up your business and increase profit margins.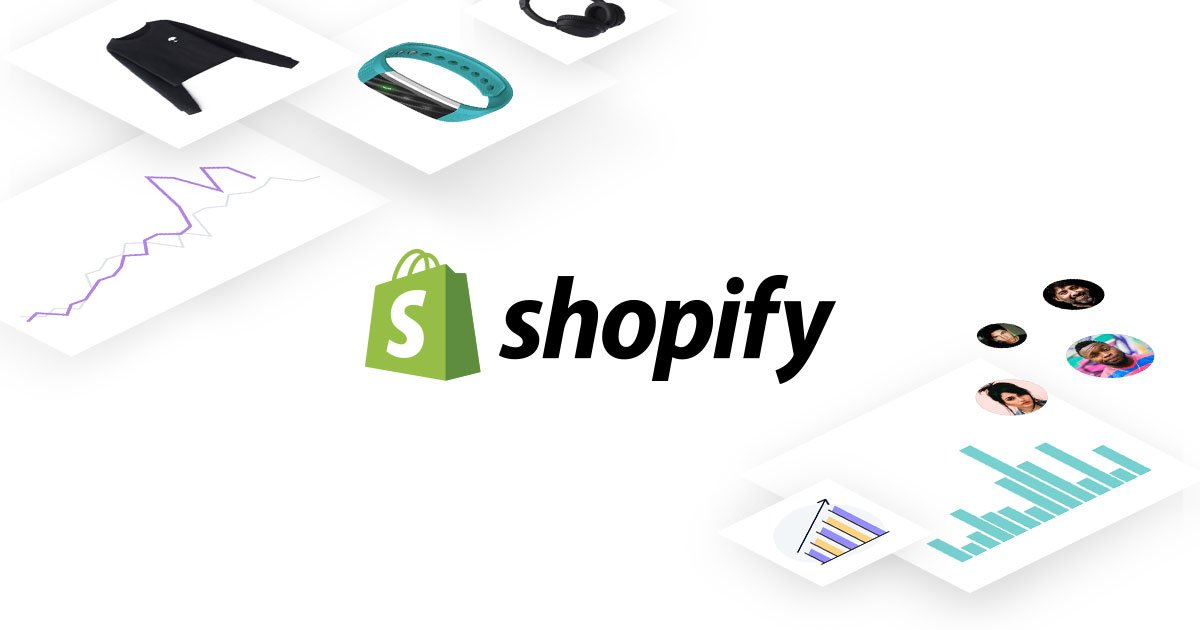 As One of the leading e-commerce platforms, Shopify is a marketing cloud-based solution that lets you sell your products online, or in your store, or via social media platforms like Facebook, Instagram, and more. It has a simple user interface to manage and market your products to anyone residing in any corner of the world. 
Why Should You Use Shopify Over Other E-Commerce Platforms?
Many e-commerce platforms are offering various marketing and e-commerce services, but what does any retailer look for in a service? 
Easy utilization that gives effective results!
Shopify offers you just that. Shopify is a user-friendly e-commerce platform that is extremely flexible and caters to different sizes and types of businesses. Shopify is a one-stop destination encompassing robust features needed to run any business from start to finish, smoothly and efficiently. 
Sell any product (physical or digital) with interesting additional features like downloads, services, drop-shipping, and more. Starting with a basic plan of $9 with a 14-day free trial, Shopify is a super affordable and cost-effective platform for all startups.
How Does Shopify Work?
This is a brief guide for all the newbies and established businesses on how Shopify actually works. Like any e-commerce platform, Shopify involves various step-wise processes and authentication to meet your marketing and business management needs. With Shopify, making your first sale is easy, effective, and super quick!
Starting off with basics, Shopify is a cloud solution, providing a platform to your store by registering your online/physical store on Shopify's website. Reach newer milestones by exporting your retail business online with Shopify. 
Since making money and reaching potential customers is easier online, Shopify can escalate your sales progress within a few months of installation. 
So how to install and use the platform to start selling your products/services? How does Shopify work and help you with making money online?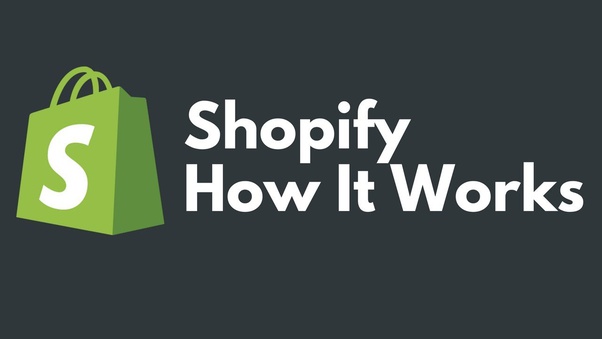 Shopify offers a 14-day free trial with absolutely no requirement of any credit/debit card inputs. Isn't that amazing? You can just start by dropping a few products and analyze the online marketing and sales for the products for free! Once satisfied and convinced with the services, you can get a monthly subscription plan according to your requirements.
What are the steps required to get your Shopify Store Live & making a Lucrative revenue?
Step 1.  Sign up with the Shopify website by inputting the basic information required to set your account.
Step 2. Once your account is successfully set up in the Shopify site, focus on building your store by filling in required inputs and customization.
Step 3. Select a theme from various inbuilt options. Every store needs a warm tailor-made inviting feel, which can only be ensured by choosing the right theme that runs on all the pages of your store. Interestingly, Shopify offers a great variety of themes to choose from, which can easily be downloaded and installed.
Step 4. Add products to your store and fill in the basic requirements like title, description, price, etc. There are many apps/services that help you with adding products to your site especially if it needs to be imported. One such example is Oberlo.
Step 5. Install a payment gateway. It is that one additional service that needs to be downloaded to your Shopify store to manage all the transactions and conversions happening at your store. 
It allows your store to accept payments from all around the world with credit cards, debit cards, PayPal, or any other format. This is incredibly simple, as Shopify hosts tons of excellent payment gateway services. You can pick any brand you are comfortable with.
Step 6. Figure out your shipping rates. With the customer reach branching out all over the world, it's vital to decide shipping rates to deliver the items to the country, the mode of transport, distance, and weight of the item.
Step 7. Everything online demands a unique prominent domain name to establish your store in the primitive web searches. Therefore, get your store/website a domain name and kickstart your business immediately. 
Shopify already gives you a unique domain name which is quite effective and pulls in more traffic, but you can go ahead and buy your preferred customized domain name as well for better branding.
Step 8. Go live! Publish your store online and start selling your products and reach a wider range of customers on the internet.
Step 9. There are numerous features in the Shopify platform to fine-tune and make further inputs and changes to amplify the success rate of your sales.
Once your store is live and starts making sales, you can always keep a tab on the analytics provided to determine how well your store is doing and then make necessary changes to sort issues, if any.
10 Key Elements for Shopify Store Growth in 2020
Well, once your store is live on the internet, it's very important to utilize a few key features that can add value to your store and help to scale your conversion rates in many ways.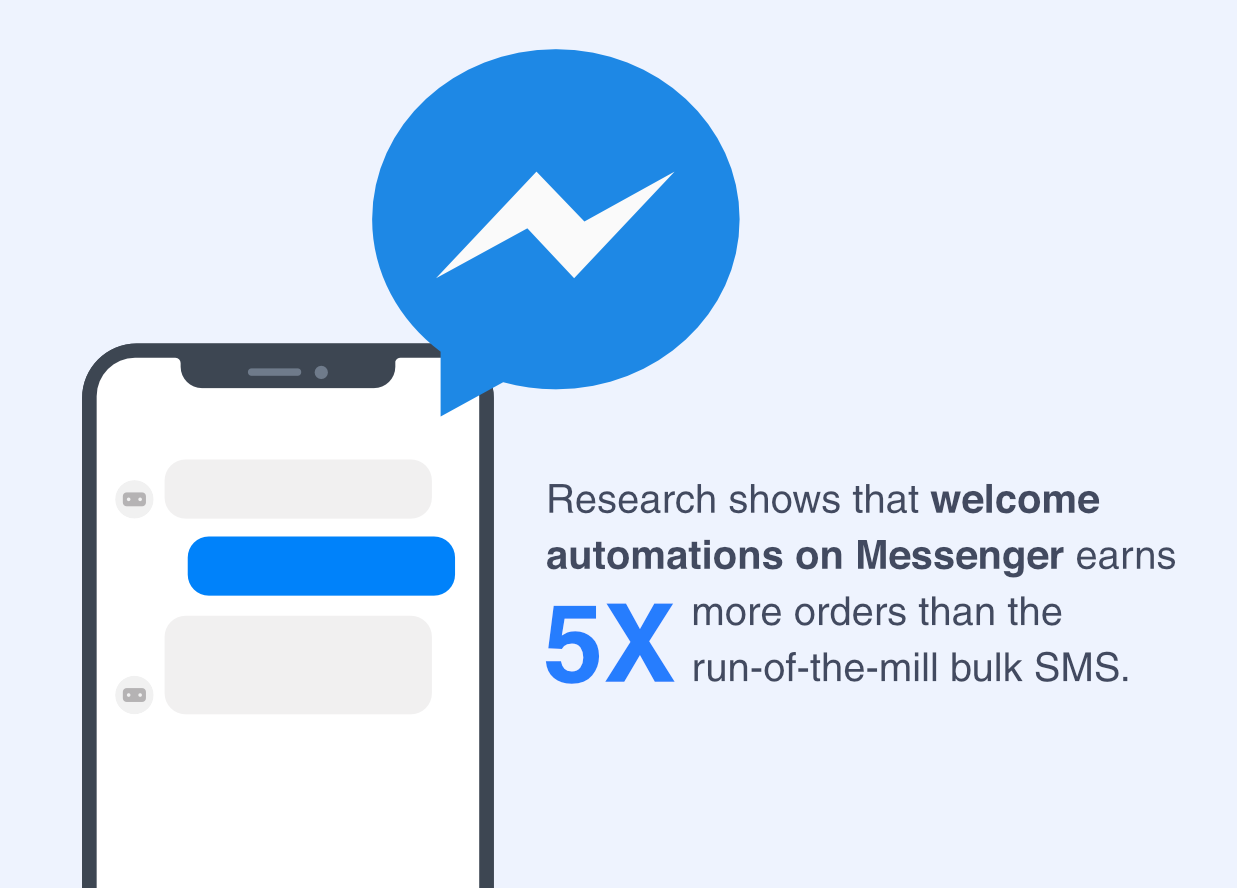 This is easily one of the best ways to market your products. Companies and retailers utilize simplistic messaging strategies to reach out to potential customers. You can create customized messages, pictures, videos, and bot information and send it to your desired range of customers. 
When the receptors read and understand your products and services, it's obvious to attract genuine potential customers immediately. Apps and platforms like WhatsApp, Recart Facebook Messenger, and other Chatbot Services available in Shopify provide these amazing marketing features just by broadcasting your message to a wider and targeted audience. 
With the heavy traffic flooding messengers every single day, Messenger Marketing is a great way to reach a greater audience at affordable prices compared to other marketing strategies. How does this work? It is very similar to email marketing. Businesses lead their customers and similar potentials to a message subscription, after which the customer constantly gets updates with updated information on the product/services.
2) Cart Abandonment Recovery Options 
How many times have you personally done window shopping, put a few items in the cart, and abandoned the cart for some personal reason? Similarly, most of your customers have abandoned carts at your store as well. 
Cart Abandonment Emailing helps you to target your audience to remind them of the products abandoned in their carts. Let the users know if any offers are running on that product or similar products. This keeps the user updated and entices them to make immediate purchases. 
Shopify apps like Abandoned Cart Recovery, Free Persistent Cart app, Moonmail Recovery Chats, and more offer cart abandonment recovery services effectively by transforming all the stuck carts to efficient conversions.
3) Minimal Design 
Minimalist designs and ideas are currently trending. People rely on "less is more" ideology for a clean and faster understanding of things. Similarly, minimalism is quite popular in the online store layouts as well. It's wise to provide a neat and simple looking user interface which makes it easier for the user to browse to and buy products. 
Too many things popping up not only creates confusion but also reduces the user time spent on the store site/page. Also, a simple clean layout attracts a wider spectrum of the audience and will quicken the page loading and compatibility with lesser bounce rates. 
Minimal design themes at Shopify like Flone, Cronin, Full bottle, Luxwear, and many more offer layouts and themes that dive straight into the content with easy navigation systems.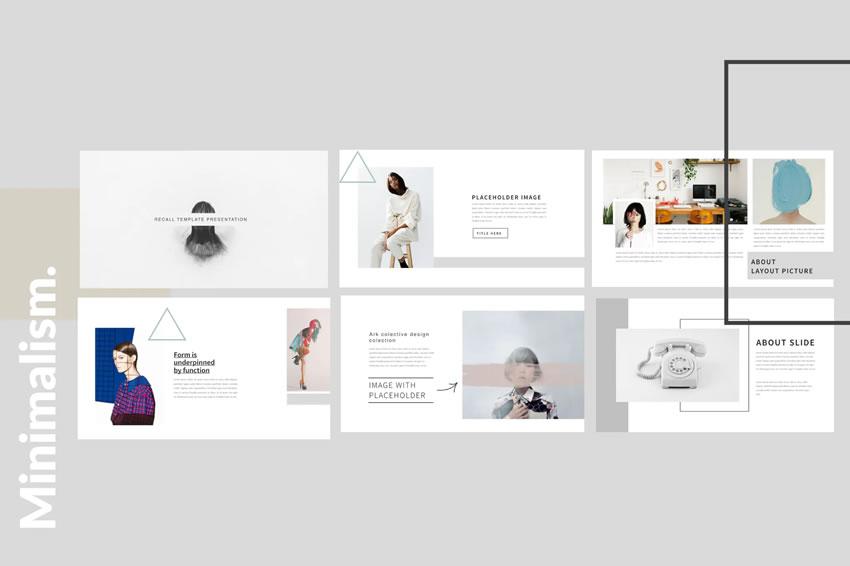 4) Post Purchase Communication 
The basic idea of this feature is to retain your old and loyal customers. If you consider all the existing marketing strategies, this is one of the easiest and effective forms to increase your conversion rates. 
It is very difficult to attract and lure new customers to your store because of their inefficient understanding of your services, whereas it's easier to convince old customers to buy new products at your store. 
Since the users already have had a good amount of shopping experience with your store, they are more likely to come back and shop more. Post-Purchase Communication basically targets your old customers with emails, messages, feedback, social media, and more, updating them to your new offers, feedback, and more. 
When the customers feel validated and considered, they are likely to choose your store for their next purchase as well. 
Real-time tracking updates and keeping customers up to date with their delivery updates can lead to a happy customer with the great buying experience and thus increase in repeat purchase and hence the eCommerce growth. Shipway is a key player in providing this Service or technology. Shopify app named Shipway Order Tracking Lookup is one of the best tools you can try your hands on for best post-purchase communications.
5) Eye-Catching Visuals 
Let's admit the fact that not everybody loves to read. Our brain is more attracted to visuals than text and words. It's imperative to transfer your product information to the user's minds and make it stay there for a longer period of time. 
A good, well-designed picture with a high-quality product image, bold texts, and enticing illustrations can capture a customer's attention better than a 1000 word long description. But sadly, not all of us understand the art of designing or have mastered the designing aspect of the layout. 
Thankfully, there are some great designing apps to solve all your design worries. Apps like Canva, Colorcinch and Snappa are fantastic to create a well-designed product picture, or a poster, or an ad that captures your customer's attention instantly.
6) Mobile-Friendly Shopping Experience 
With the heavy usage of mobile phones in every single house, it's crucial to provide a mobile-friendly user mode. Every individual owns a mobile phone, for it is no more a luxury but rather a necessity. Therefore, consumers are most likely to shop from their mobile phones. 
There are different ways to optimize your store for a mobile view mode. Create a mobile view mode of your store that immediately switches between computer/desktop mode to mobile mode according to the device used. The layout looks similar but still varies in terms of positioning of elements, size, etc. 
The immediate adjustable web design for the chosen template and instant shrinkage property of the layout enables an easy, user-friendly view to your customers. Apps like ShopPad help you with creating an easy responsive redesign for your stores. 
7) Product Videos 
Just like a visual impact, a product video boosts your business marketing to another level. Videos enable you to make your customers understand the product/services better. 
Suppose if you are selling a hair color, you get enough freedom to explain the product, show the steps that need to be followed with human visual assistance, and show the results on the very same human aid. People will get a better idea of what to expect which further builds trust in your products. 
Apps like Easy Video and Videofy make things simpler to project your services on greater platforms like YouTube with a high definition quality. You don't have to be a coding ninja to create your product video. The apps also provide a huge variety of customizable video layouts to suit your brand requirements.
8) Product Referral Rewards 
Referral Rewards are the most convincing methods of enticing your customers because both the users and the advocates are benefited from this feature. Already happy customers are provided with a referral link that can be shared with friends and family. 
When the recipient uses the referral link/code to shop, he gets a reward. Meanwhile, the customer who had shared the referral link also earns a reward. These rewards help in faster conversion rates, making more people shop from your stores. 
Shopify apps like Bamboo and Referralcandy are one of the top positively-reviewed apps serving you with auto-sync referral links/codes.
9) Understanding & Addressing Customer Concerns 
It takes patience to address and provide solutions to a customer with a pile of complaints. What could possibly cause consumers to dislike? There are 3 major sections from where most of the consumer concerns and complaints erupt. Firstly, shipping and stock issues. 
Major consumers are put off by the inaccurate shipping periods. They begin losing trust when faced with irregular shipments, and out of stock issues. Therefore, it is wise to install a 'track-the-order' feature in all your shipments to build trust among your customers. 
Drop-shipping apps like TrackTor are an easy tool for computing shipping solutions for ecommerce store. For out of stock issues, provide a 'notify me' app feature which informs the consumer about the restock. 
The second most frequent set of complaints arrives from the product section. Most of the customers show their disappointment with the product once it arrives. When the product doesn't match the picture provided, it's natural for the customer to be disappointed. Provide customer reviews so that people can know more about the product before making a purchase.
Another most common issue that irks the customers is the inefficiency of the site user interface. Nobody enjoys messy, hanging, and error-prone shopping sites. Shift to clean minimal design layout and themes to prevent this.  
10) Real Customer Reviews and Personal Testimonials
If you analyze a random shopping store carefully, you'll notice that the bestsellers have a huge amount of positive reviews, ratings, and shares. People tend to trust customer reviews more than your well-designed product ads. The more they get genuine assurance from fellow customers, the more likely it is that the person purchases the product. 
Therefore, provide customer reviews, ratings, feedback, and focus more on your happy customers. They can bring you many more customers. Use an automated email that scans the user's product delivery and sends an email automatically requesting for feedback and rating. 
The timed mail gets you some genuine reviews attracting more customers. Integrate with apps like Yotpo, Stamped.io, Shopify Product Reviews, and Loox to collect customer reviews and testimonials.
Conclusion   
Test the above ideas on your Shopify store and grow your ecommerce business in 2020. These are some of the mandatory key features every individual expects in his/her shopping experience. Therefore, it's ideal to invest in some basic key feature installations to increase your business in a short span of time.
 Find a complete guide on how to sell your products on Shopify here. 
Guest Post by AdNabu
AdNabu helps improve sales in Google Ads for eCommerce companies. If you are running the search, google shopping, or display campaigns in Google Ads, This software will be able to increase your sales.